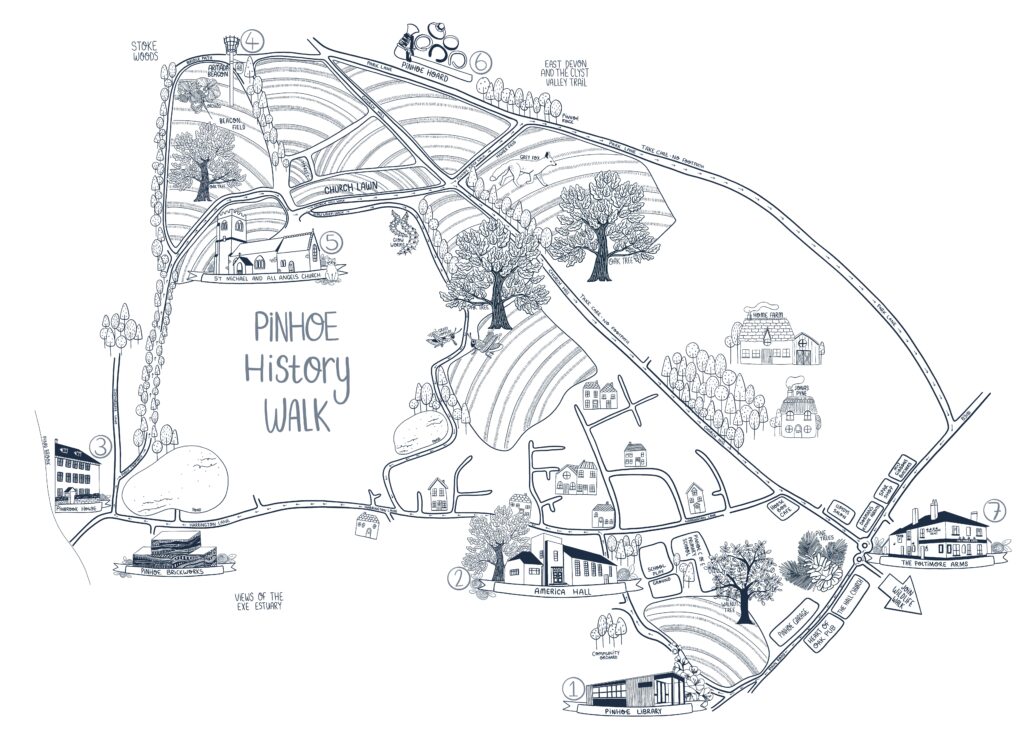 In 1086, the Domesday Book noted Pinhoe's 20 acres of meadows, 100 acres of pasture and 100 acres of woodland.
The network of hedgerows and hollow ways mark well travelled walking routes through the village. Oak trees in the tall Devon hedges lining these routes are likely descendants of the original oaks from Saxon times. According to renowned historical ecologist Oliver Rackham, some hedgerows are 'older than almost any structure in England, apart from Stonehenge, and perhaps a 5th of hedgerows in the South of England have been undisturbed since Saxon times'.
Working with the team from East Devon District Council, we commissioned local illustrator Lucy Phillips to create drawings for our map connecting some of the important parts of Pinhoe's history in a 3 mile walk from the centre to the top of the village.