Problems with the Home Farm development in Church Hill continue, with the main route to our Church being blocked by building site materials – even over the weekend.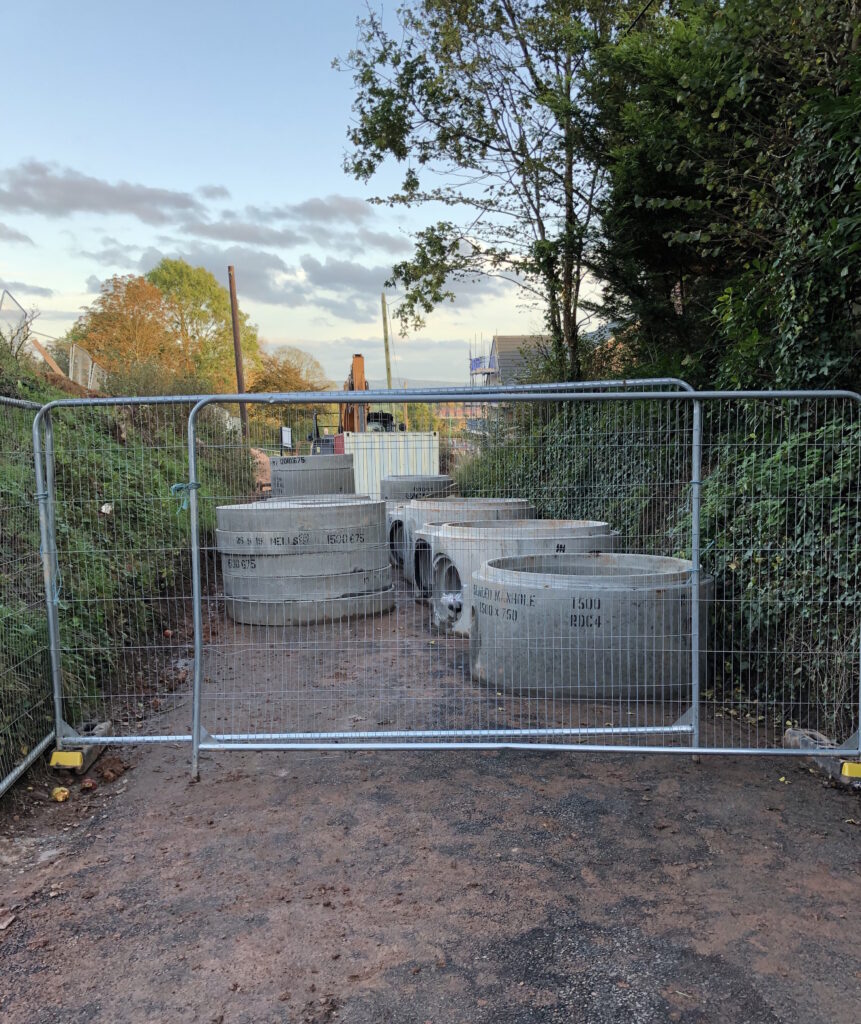 Please keep sending in your photos – of both hedgerow destruction, flooding and the blockade of Church Hill.
Residents are also concerned about the removal of trees and hedgerows at the top of Park Lane – please send us any updated information and please take photos.