This project celebrates the many stories of Pinhoe. We are gathering photographs and maps old and new, campaigning to protect landmark trees and precious green spaces, exploring forgotten pathways, documenting the visual history of the village and interviewing people who remember moments of history we don't want to lose. Many residents cherish Pinhoe's history and our community is a rich resource of local knowledge and personal memories.
We're sharing local memories, old photographs and historical documents, to tell a story of Pinhoe you won't find anywhere else.
---

Pinhoe Village began in 2019, coming together to celebrate the people who make our community extraordinary, our local village history and the proud heritage of place that belongs to everyone who lives here
BEGINNINGS > Monthly meetings gathered maps and photographs which grew into an exhibition and began our annual calendar. We shared stories, memories and new ideas, inviting speakers to advise us how to protect the hedgerows and trees in local fields, quickly disappearing from view. We brought people together and listened to worries about landscapes relentlessly excavated by careless development. Some of us started a Neighbourhood Forum and held public meetings to discuss transport problems, welcoming Pinhoe's county councillor alongside Exeter Cycling Campaign and Co-Cars. We received National Lottery funding to begin a 'parish map' inspired by Common Ground, and held workshops with crafting and mapping in America Hall.
COMMUNITY SUPPORT > When lockdown began in March 2020, a small team of us co-ordinated over 70 volunteers who, with generosity typical of Pinhoe, came together to provide support for all our community. We went shopping for people sheltering at home and made home visits when people were isolated; we delivered prescriptions and put together all sorts of cooking, creativity and well-being kits to help with wellbeing. We held safe Saturday Socials and an outdoor pantry with fresh food and essentials when everything was closed. Neighbours baked dozens of cakes, scones, tray bakes and treats, putting together over two thousand plates of afternoon tea delivered by volunteers checking in on their 'regulars' every week for a year! Volunteers packed and delivered nearly 200 Christmas parcels full to the brim with treats, and dozens of Easter packs with flowering bulbs and chocolate eggs. We created a VE Day History Trail and held a Grand Afternoon Tea with all the trimmings in America Hall. Our Little Greenhouse shared free organic veg fresh from Shillingford fields, and plants for flowers and food when no-one could get to a garden centre.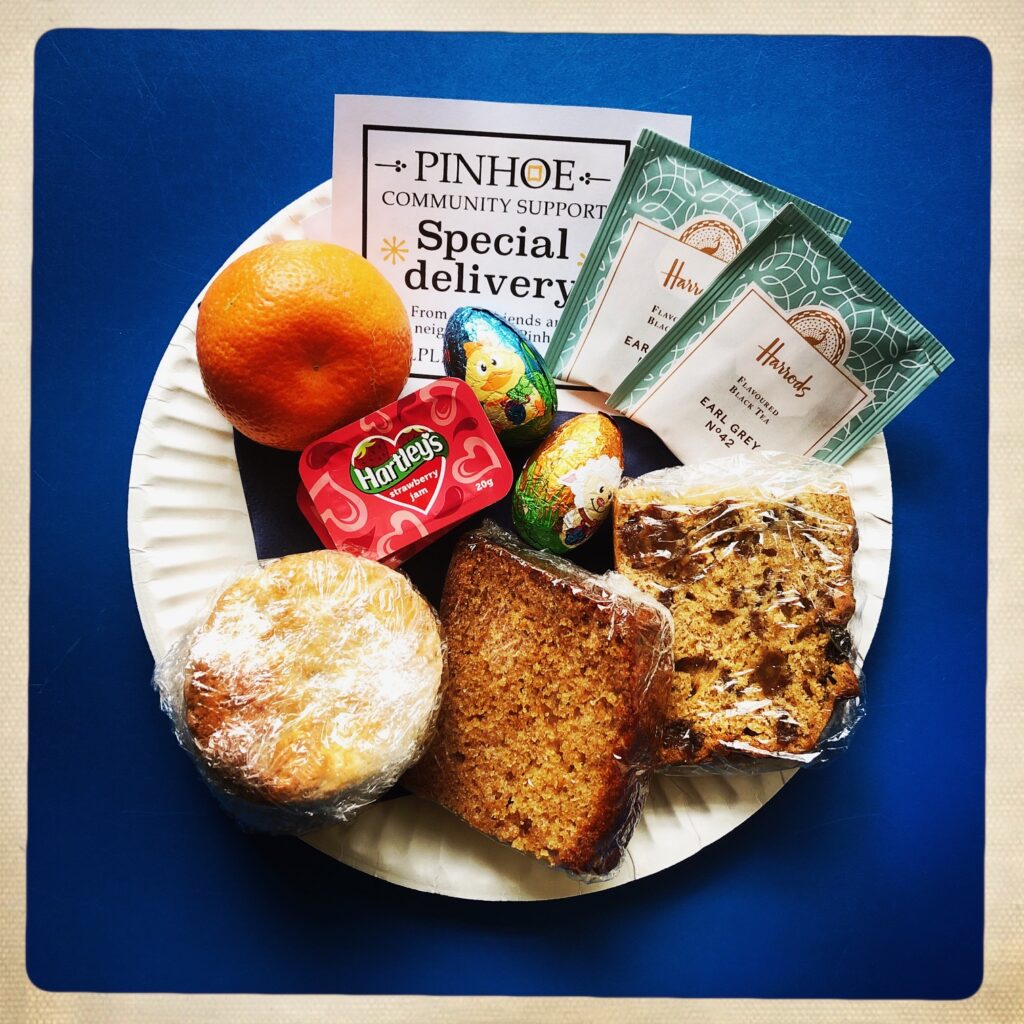 ---
POST-PANDEMIC > The Little House is now firmly established as a community resource of books, with the occasional bounty of fresh fruit and veg. Generous donations and the National Lottery Communities Fund made our dedicated noticeboard at the double roundabouts possible, too.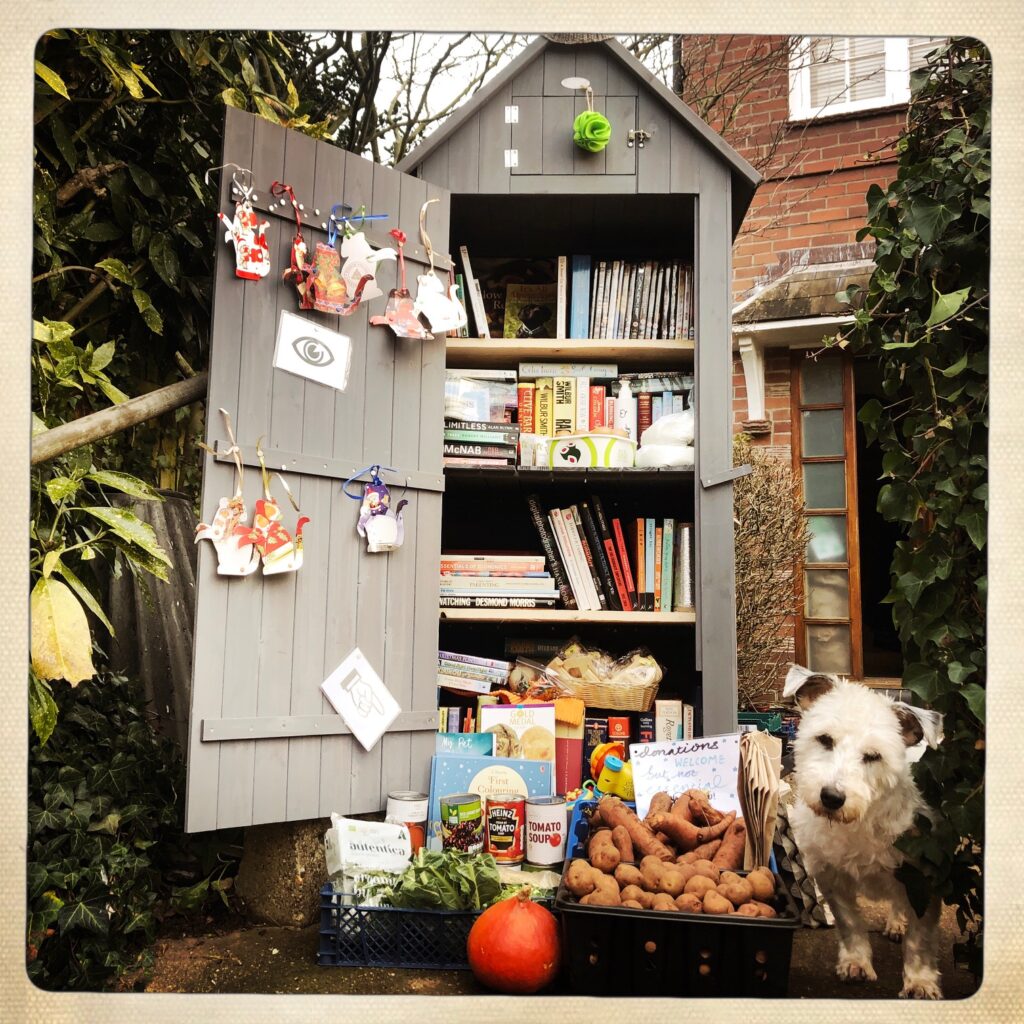 ---
FUTURE PLANS > Pinhoe Village is a non-profit project and local residents are welcome to join our Group of Friends to shape the way forward. PINHOE VILLAGE objectives remain core values:
• to protect and preserve the history and heritage of Pinhoe
• to collaborate with all ages and groups across our community, celebrating local distinctiveness and reaching out to connect with our neighbours
• campaigning to improve community resources for Pinhoe and supporting local organisations working for our community
• dedicated to the accessibility of information across all our audiences
• working with all members of our community to shape the future of Pinhoe together