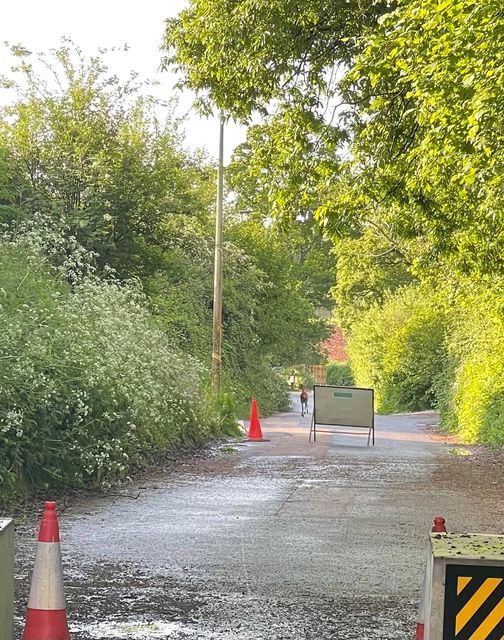 Thanks to Marc Coton for this pic of a deer taking advantage of the newly quiet Langaton Lane by Pinhoe's Community Field.
As young bucks are dispersing to explore new territory at this time of year, the community field could be a valuable wildlife connection to the Minerva Country Park – just across the road.
Here's the link to new consultation on the proposal for a Clyst Valley Trail which will connect Westclyst to the Exe Valley Trail, taking the walk all the way to Exmouth – please take a look. Wouldn't it be great to create some routes to connect Pinhoe! As well as connecting Langaton Lane, how about the connection from Park Lane to Westclyst, which would also connect our historic Pinhoe Ridgeline and all the wildlife in Higher Field.
https://www.devon.gov.uk/haveyoursay/consultations/clyst-valley-trail/