Pinhoe's Hall on Main Road has been in service to the community throughout nearly two centuries of its history.
UPDATE: following the Church auction on 26th October 2022, the Hall was sold for an amazing £100,500.00 We welcome members of the Turkish community who bought the building and will be renovating it as a new mosque in Pinhoe. The Hall has substantial problems with damp and will require remodelling to solve them. Although we are sad to lose the history of the Hall, we extend a warm welcome to new members of our community.
---
Whether visiting the Hall for meetings and to meet friends, whether voting or for exhibitions, this small building has played a big part in local life. When the pandemic hit, it affected our community in so many ways. The Hall felt it too, suffering with severe damp and in need of substantial renovation. As a result, the Church Diocese of Exeter decided to sell the building. The Pinhoe Village group proposed a new future for the Hall, with a vision that celebrated local memories, building on the social purpose of its heritage. Unfortunately the Church rejected our offer and the Hall was auctioned and sold in October 2022. We look forward to welcoming the new owners to the village as they build a new future for the Hall.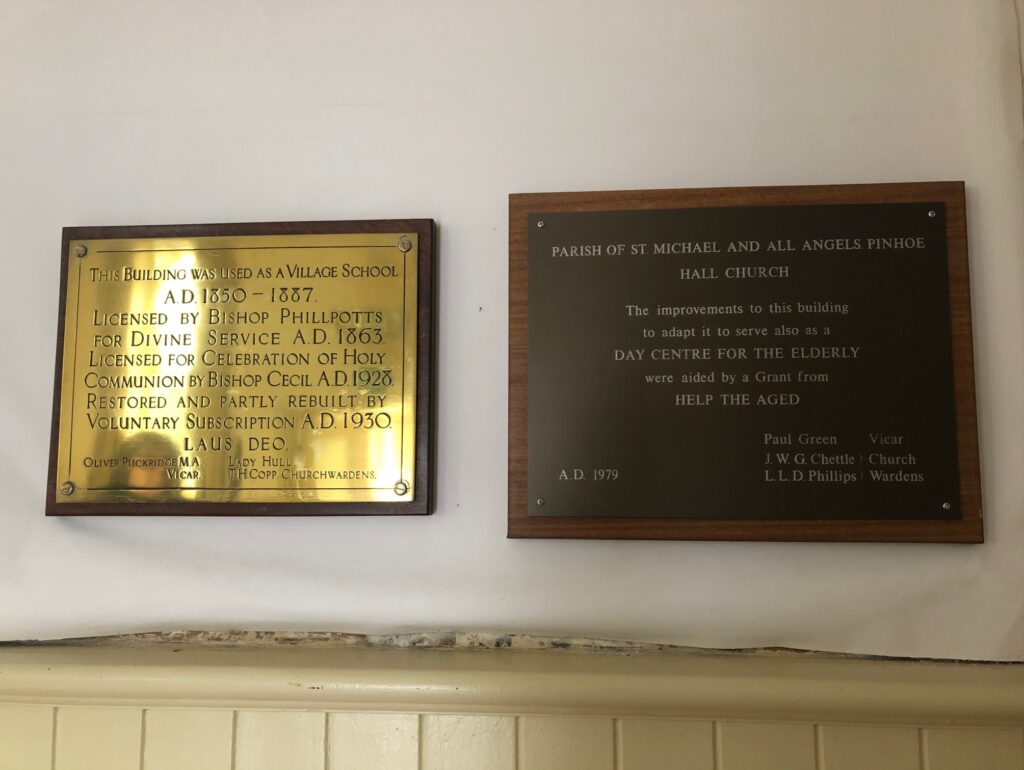 Please contact us if you have any memories of times at the Hall – photographs would be particularly welcome as we document the history of this important community building in Pinhoe.