On 18th March contractors for Network Rail began taking out the bramble hedge along the Exeter platform of Pinhoe Station. Despite contact from residents concerned about the removal of wildlife habitat during nesting season, Network Rail confirmed they had urgent safety concerns about the site:
"The section is next to a children's park and the fencing required renewal, as it was felt it was not safe enough to stop children from getting onto the railway. While erecting the fence it was found we would need to do some vegetation clearance to erect the fence. At this present time, there are no plans to re-plant any trees as it is believed that in six to twelve months the site will have grown a substantial amount of vegetation in the area"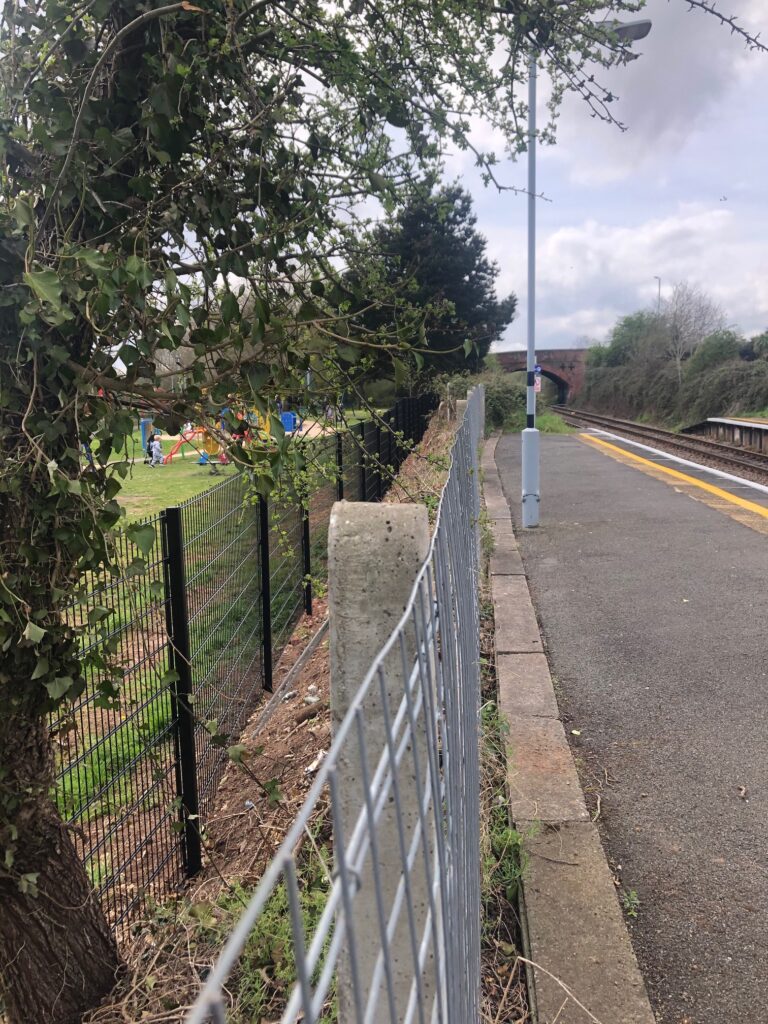 Network Rail stated that work completed at the station was a fencing renewal which had been "arranged and approved by Exeter Council" and Pinhoe's councillors confirmed they had known about the removal 'a couple of weeks' before.
Despite substantial impact on both wildlife and the landscape setting of the park, councillors emphasised that there was "nothing they could do" as this land is owned and managed by Network Rail. In response to questions about whether safety concerns could have been addressed when the play park was redeveloped at a cost of £120k, Cllr David Harvey stated that: "Exeter City Council had no safety concerns when the play park was refurbished" and underlined that council officers inspect fencing and equipment 'on a regular basis'.
Having requested a copy of the site survey undertaken, our Freedom of Information (FOI) request was acknowledged on 5th April and Network Rail have confirmed they will respond by 6th May (at the latest).
No information has been forthcoming regarding the landscape setting of the proposed Community Hub building adjacent to this site and it remains unclear whether Network Rail is coordinating with the group to mitigate concerns about wildlife habitat. In response to local concern, Pinhoe's councillors posted the following statement:
"ECC can only negotiate terms relating to the reinstatement of damage, and or safety conditions surrounding access or egress…In this case, ECC asked Network Rail to reinstate the fence line that they have taken down and put in place safety provisions enabling residents to continue to use the play area during construction. This however is the extent of the anticipated impact on ECC land and the most we can request of Network Rail"
Meanwhile, what was once a thriving habitat for birds and wildlife alongside the children's play park has been reduced to an eyesore attracting litter – including waste left behind by the contractors themselves.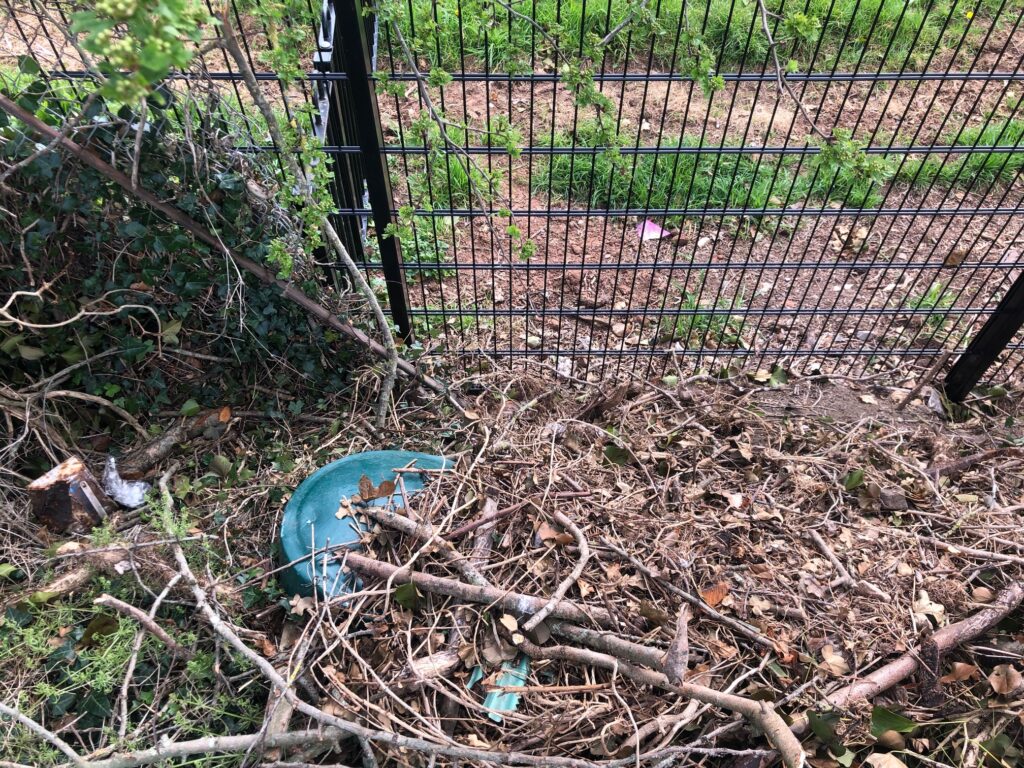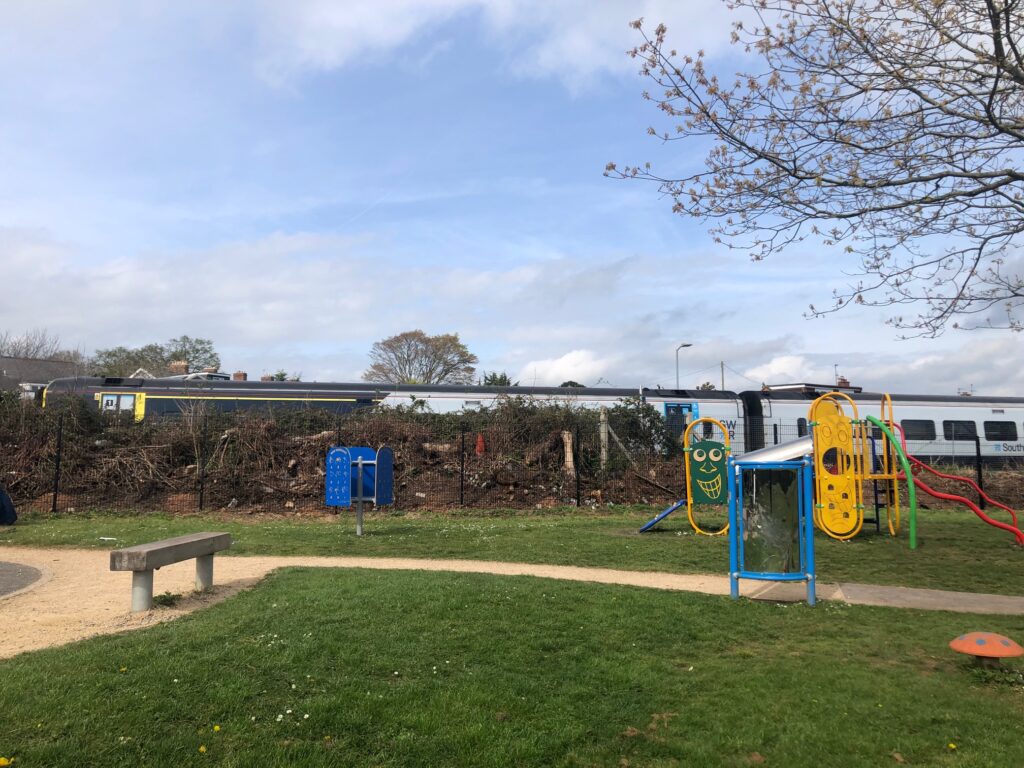 Information received regarding Network Rail's site survey will be shared here as soon as received following our FOI request