Thanks to a feature in the Autumn edition of Pinhoe Press, we were delighted that Linda lent us an original school badge and tie from Pinhoe Middle School.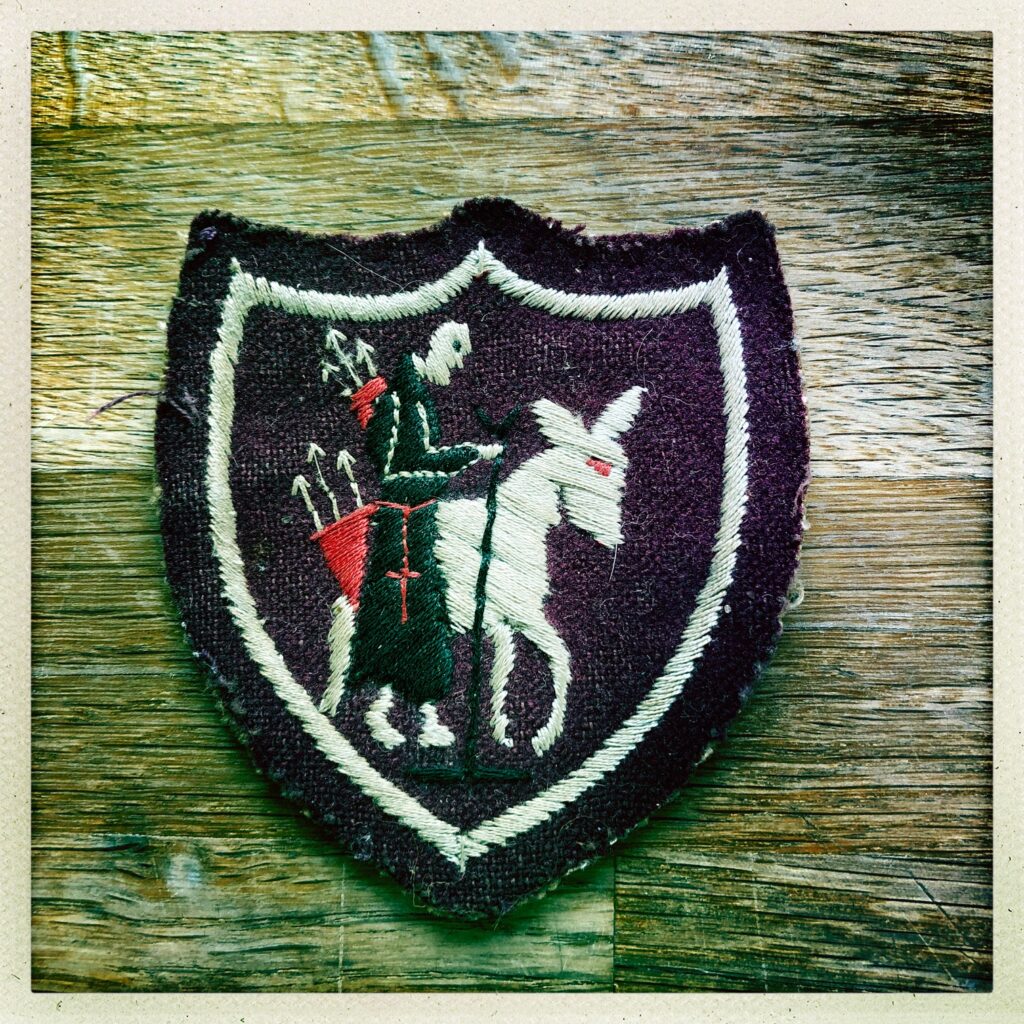 The badge shows an old monk riding a donkey, carrying a quiver of arrows. It was based on the folklore tale of local courage from when Pinhoe lay besieged by the Danes, in 1001AD. Facing certain defeat, desperate local defences were nearly out of arrows. Gathering withies on his trusty steed, the brave priest delivered fresh resources of arrow-making reeds, ensuring victory for Pinhoe's protectors!
Many thanks to Linda and all the other offers we received. We are using all these artefacts to create our archive for Pinhoe.