OUR LATEST PROJECT
Thanks to IKEA and the National Lottery Community Fund, we've been working on a project to help people speak up about the trees and green spaces that are dear to them.
After several months working with geographers at the University of Exeter, Gill Baker from Exeter Greenspaces Group (EGG) handed the project over to Pinhoe at the beginning of the year. Since then, it's been incredibly inspiring to work with the brilliant Art and Energy Collective and their creative direction culminated in our recent event at America Hall.
We spent the afternoon chatting with local residents, marking out the new Pinhoe map with special places and precious trees. Using leaf templates, we cut leaves from fabric squares which are being sewn onto a banner by Catherine West at Significant Seams.
Due to the rise in Covid cases, we limited numbers on the day but we were able to serve our famous afternoon teas for everyone who came along – and even delivered some! Huge thanks to Maria and Steve.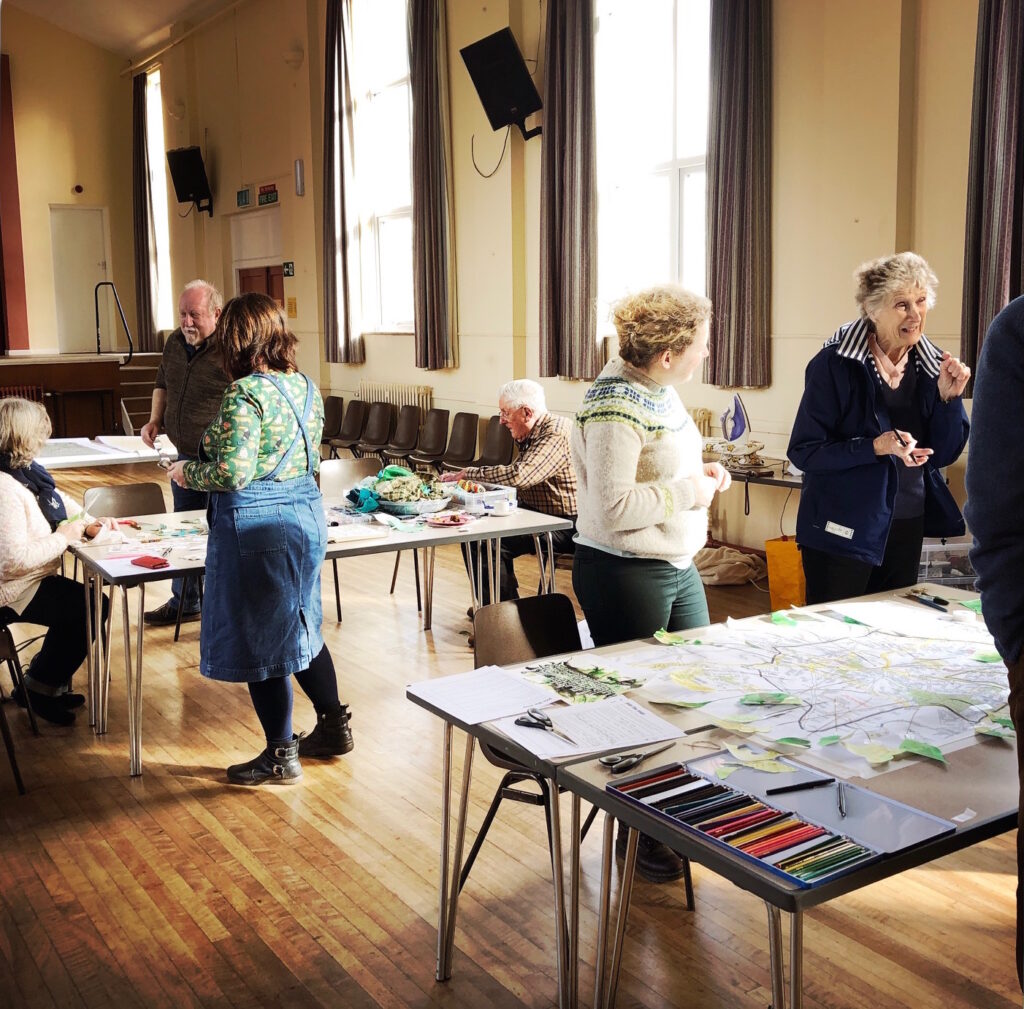 To make YOUR leaf, please contact us for a special kit which includes fabric and templates along with a survey to share your THREE WORDS: mail@portfoliofive.co.uk