We're really thrilled to announce that we've been awarded £970 by the National Lottery Communities Fund to help us begin our Parish Map of Pinhoe!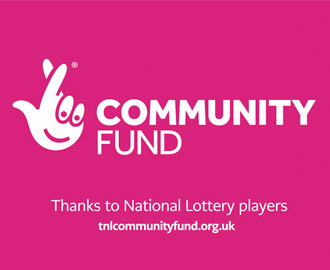 We're going to host a series of 4 workshops with textile artist Ile Ashworth, inspired by her beautiful silk paintings. Gleaning details from various historical sources we've gathered over the last year, we'll gradually map details onto 4 quilted panels using embroidery, quilting, silk painting and beadwork.
Work on these panels will begin in our workshops very soon – and will be followed by an exhibition to showcase and celebrate our National Lottery Community Funding.
Everyone is welcome to join us! Whether your skills are in identifying historical landmarks, quilting, embroidery or whether you'd just like to try your hand at silk painting!
More details on timings soon – but please register your interest and skills by contacting us: mail@portfoliofive.co.uk
There'll also be more information at our next meeting on Tuesday 4th February in the Hall Church at 11am.