Thank you to Ebbie for organising our table at the Fete. It was a lovely day and great to meet so many people. The strawberries and cherries on our stall went down well on such a hot day and several people joined our contact list.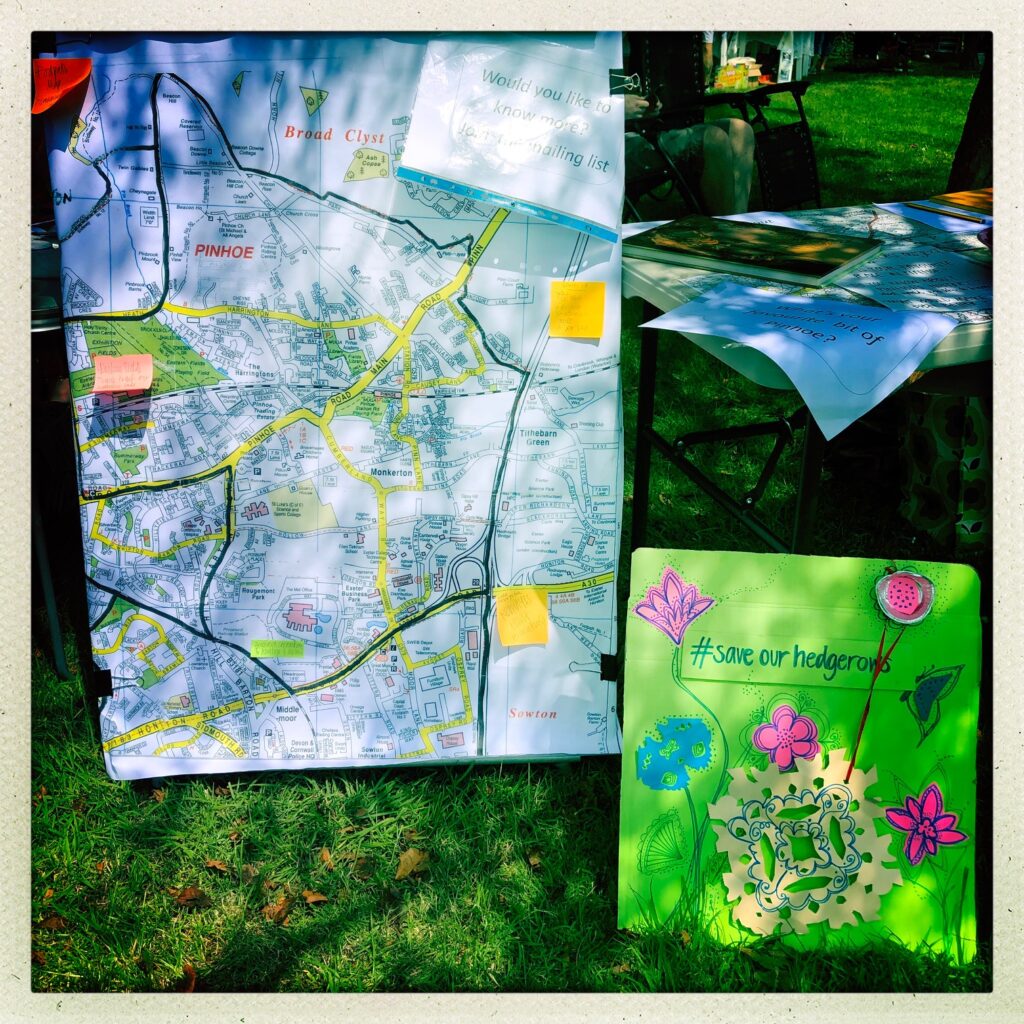 We are beginning to map the scope of our project by the treescape – it seems a good way to identify the edges of the village since the electoral map is such a huge area.
We also asked everyone to help us identify any local trees which need looking after – whether it's protection or maintenance. Thanks for all the suggestions on the day and please keep the ideas coming in!